Comal County GIS
---
GIS Interactive Maps are for information purposes only and may not have been prepared for or be suitable for legal, engineering or surveying purposes. These maps do not represent an on-the-ground survey and represents only the approximate relative location of property boundaries. Use of the GIS Applications releases the County of Comal of any and all liability.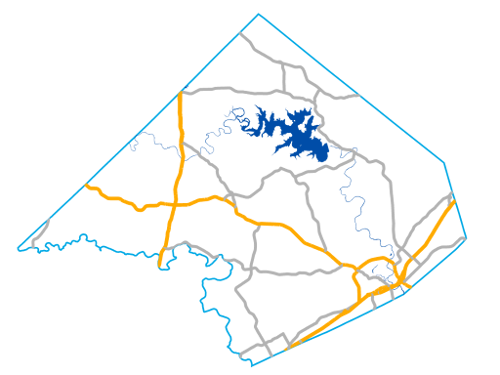 Main GIS Map
Comal County GIS layers provide information you are able to search, identify and print. Locate county maintained roads, addresses, subdivisions, property information and more.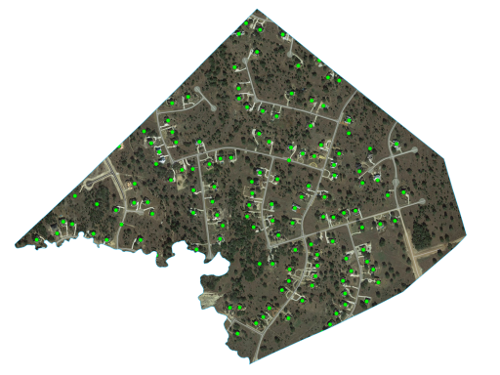 Permit Search
Search for OSSF (Septic), Floodplain, PIPROW and Utility permits.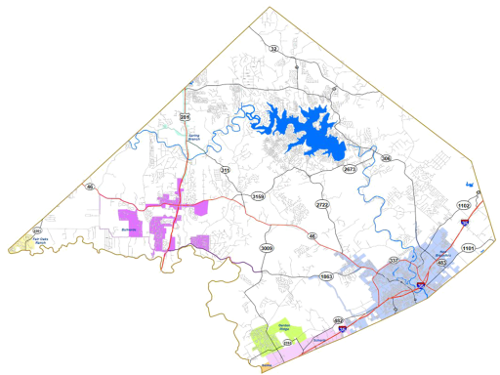 County Roads
Locate county maintained roads, farm roads, highways, streets and intersections.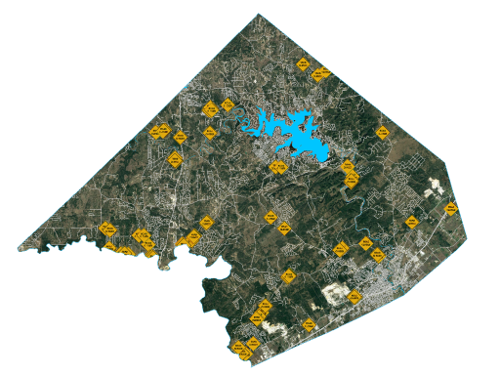 Low Water Crossings
Real-time status of Comal County road closures at low-water crossings. As little as 12 inches of water can be enough to float a 3000-lb car and sweep it off the road. Water depth across roads can be difficult to judge; when roads are closed, Turn Around, Don't Drown.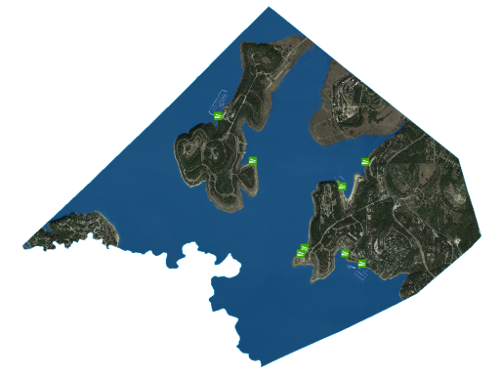 Boat Ramps
Locate and view the status of Comal County maintained boat ramps.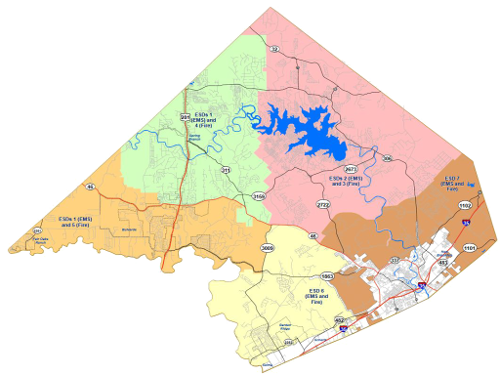 Emergency Service Districts
Texas Emergency Services Districts (ESDs) are diverse in size, shape and service delivery. Comal County ESDs may differ due to population density, natural barriers, transportation areas and legislation.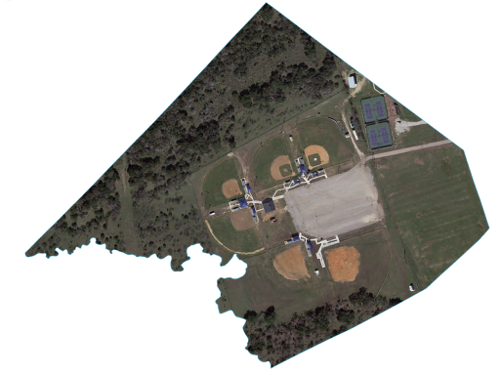 Recreation
Recreational activities in Comal County include the use of our birding and hiking trails, boat ramps, sports parks, nature parks and more. We offer a variety of natural recreational spaces to explore!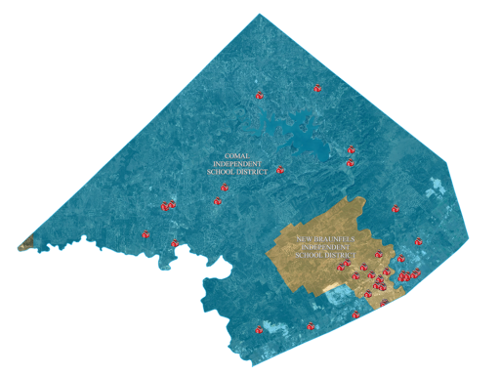 Schools
Academics, fine arts and athletics are emphasized at Comal ISD, New Braunfels ISD and private campuses located within the beautiful Texas Hill Country.
Hard copies of these maps can be printed at the Comal County Engineer's Office according to the following pricing:
Size of Map
Plain Paper
Photo Quality Paper
8.5" x 11"
$1
$2
18" x 24"
$2
$4
24" x 36"
$4
$8
36" x 48"
$8
$16
Comal County reserves the right to limit quantity of plots/prints.
* Amendments to Plat are not assessed this fee.
** These plotting/printing fees do not apply to municipalities, public utilities, school districts, or political subdivisions located within Comal County.